New trends in the world of wine
As in other fields, the world of wine also moves to the rhythm of trends that determine the rise of certain practices, types, varieties, production areas or whims, as well as the decline of others. After a major crisis caused by the global pandemic that lead the wine sector to rethink some of its principles, the future seems bright and full of possibilities for changes and new opportunities. That's why, now more than ever, new trends seem like a change of habits for a better future.
The expansion of organic winemaking, the discovery of minority varieties, village wines, qualified single-vineyard cavas, complex rosés and the consolidation of wine tourism are the new trends in the world of wine.
Organic wines: organic winemaking for all
The winemaking sector's growing awareness of environmental sustainability has reached a point of no return, no matter how many pandemics affect us. Because the rise of global vineyards shifting to organic production methods, the interest in the principles of biodynamics and the desire to reduce the use of sulphur to minimum doses are principles that have been embraced, and not just by small winemakers who seduce wine lovers with minority-production cuvées, but also traditional wineries, family groups and even multinationals that, little by little, have become convinced of the need to opt for sustainable winemaking. Sensitive to this situation, 15 Wineries have started initiatives and added organic-certified wines to their ranges in recent years, as reflect by the offer of www.15bodegas.com in the organic wines category.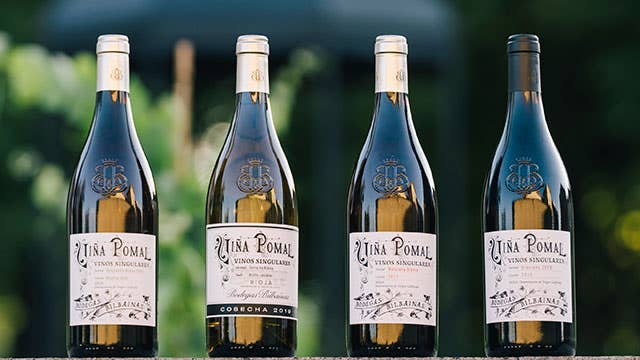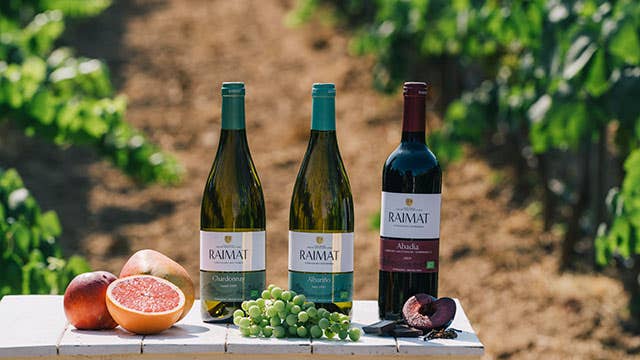 After the forced hiatus by the pandemic, the wineries of the Spanish geography have reopened their doors little by little and wine tourism is a trend.
Discover lesser-known varieties
The phylloxera epidemic that reached the peninsula's vineyards in 1877, the industrialisation of agriculture during the 20th century and the incorporation of foreign varieties are some of the factors that have contributed to the drastic reduction of this country's traditional varieties: of the 2,456 varieties of grape (including synonyms) that were grown in Spain before phylloxera, today only 178 survive. But, just as in recent years the rise of traditional grapes has become more and more relevant in Spanish wine—Godello, Verdejo, Albariño, Grenache and Tempranillo are the varieties preferred by consumers—the time has come to rediscover other lesser-known, minority varieties, which seemed destined to be forgotten, but which can enrich the array of varieties of their respective regions with new shades, aromas and sensations. These little gems appear everywhere, in many corners of this country's vineyards. The most seasoned winemakers already knew them, but for aficionados, they're a nice surprise that's worth sharing. This is why lesser known native varieties have gained so much momentum that they've become a trend.
In the 15 Bodegas catalogue, there are interesting alternatives for those who want to take the plunge and discover these hidden treasures. Such as the tinta Trepat, the signature variety of the Designation of Origin Conca de Barberà, which takes centre stage in the Red Abadia de Poblet 2016. Or the Raventós de Alella Pansa Rosada 2019, a fragrant rosé made with 100% pansa rosada, a unique native grape from the region of Maresme, which has a very faint colouring and a delicate acidity. Even in a wine region as well known as Rioja, Viña Pomal also surprises with two whites from very minority varieties: Viña Pomal Maturana Blanca 2017 and Viña Pomal Tempranillo Blanco Reserva 2015.
Serious and complex rosés
For decades, rosé was the most poorly regarded of wines in Spain. With exceptions, it had a bright and eye-catching colour and a sweet, strawberry taste and is was suited to near teetotallers than to wine aficionados. Its only ambition was to be the go-to drink of beach bars. More recently, provençal-style rosés came into fashion—almost translucent, fleeting, and very often, also bland. Now, finally, some inspired winemakers and winegrowers have persisted in creating serious and complex rosés. Made from parcels selected for the specific quality and character of their grapes, they are produced with care and often aged in oak barrels to refine their character. They are rosés that also deserve to be aged, like good whites and great reds.
Among the 15 Bodegas' range of rosés, Scala Dei Pla dels Àngels, a single variety garnacha from high-altitude vineyards, especially stands out thanks to its uniqueness.
Village wines and single-vineyard cavas
The Spanish wine producing Designations of Origin have reacted when it comes to adapting their statutes and classifications to the standard required by the qualitative leap that the country's wines have made over the past few decades. With a reasonably high-average quality established and consolidated, it's no longer a matter of simply certifying a general origin. Many consumers want to go further to asses quality: it's no longer enough for them just to know that a wine is from one region or another; they want to know its more precise origin. They want to know what the estate, the vineyard, site or village is, which is an important factor in the identity, character and quality of the wine.
Recent, some Designations of Origin, such as Bierzo or Rioja have responded to this demand, altering their classifications. In the case of Bierzo, starting from the 2017 vintage, the labelling was changed to bring it into line with Burgundy-style labelling, which officially distinguishes between regional wines and those from villas, sites, and specific vineyards. The Rioja Qualified Designation of Origin has included "local", "municipal" and "single vineyard" wines in its statutes, in order to place value on the diversity of land. The new wine from Bodegas Bilbaínas, Viña Zaco, was created under one of these new classifications, also being the first wine from the unique Haro vineyard. The new classification of the Qualified Designation of Origin Priorat, presented in 2019, has a pyramid structure (it's similar to the Bierzo one in this respect) and it includes, in addition to generic wines, Vi de Villa, Vi de Paratge, Vinya Classificada and Gran Vinya Classificada. In 2020, the Governing Council of the Cava Designation of Origin approved a new qualitative zoning and segmentation system that established four zones with their respective subzones, based on their climatic, orographic, historical and human characteristics. These same criteria distinguish the 8 single-vineyard cavas, which derive from the identification of the plots that it is made up of (such as Ars Collecta Paraje Calificado La Fideuera Gran Reserva and Ars Collecta Paraje Calificado El Tros Nou 2009). In other Designations of Origin, where there are no classifications of this type, some wineries and winegrowers distinguish plots to produce "village wines" with single-vineyard criteria. This is the case for Legaris, which is part of the Ribera del Duero Designation of Origin with several wines of this type in its range, Legaris Alcubilla de Avellanda.
Wine tourism: wine and experience
Although wine tourism took longer to develop in Spain that in other major wine-producing countries, such as France and Italy, this country's conditions to develop other aspects of interest to its rich winemaking tradition (food, landscape, cultural tourism, etc.) have allowed, in recent years, may wineries and wine producing regions to revitalise their tourism offerings. For aficionados, with a lot of, or little knowledge of the culture of this beverage, the opportunity to get to know these wineries, take part in activities in these vineyards, tour wine-growing landscapes and taste the wines straight out of the barrels, alongside the winemakers, is an unparalleled experience. Which contributes, in addition, to spreading the passion for wine. After the forced temporary hiatus due to the pandemic, the wineries in Spain have gradually reopened their doors and wine tourism has become a trend. Codorníu, Raimat, Bodegas Bilbaínas, Scala Dei or Legaris are some wineries that invite people to visit for unique experiences.