Raimat
The history of Raimat goes back to 1914, when Manuel Raventós i Domènech acquired a plot of arid and unfertile land in a unique setting, converting it into what it is today: 3,000 hectares of 100% certified organic vineyards. Raimat is the expression of wines from Lleida, a land that is renowned for the quality of its fruit, where the continentality of its climate means that the grapes from this estate make intense and flavourful wines. The winery is a pioneer in the use of the latest growing and winemaking technology, making a clear commitment to sustainable viticulture and to respecting the land and the environment.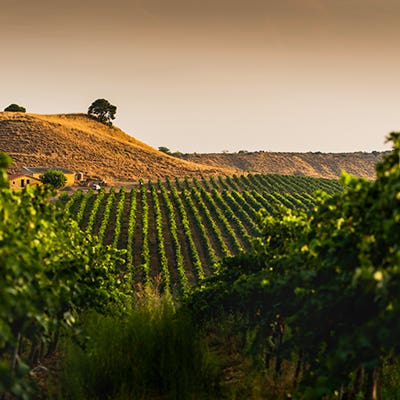 Costers del Segre - Cava
Designation of Origin
2,245 hectares
Area of vineyard
History
Raimat is not only a wine brand; it is a winery that in 1914 had the vision to convert a desert into a sea of vineyards. The same winery that decided that its vineyards should be treated in a sustainable way. Raimat, sustainable for more than 100 years.
Raimat has more than a century of history behind it. It is the winery that drove forward the creation of the D.O. Costers del Segre. In 1914 Manuel Raventós acquired a large expanse of around 3,000 hectares of barren land surrounding the ruins of a castle. Over time, he would convert it into Europe's first wine plantation. The winery is the result of two unique projects: 1918 saw the birth of the so-called Cathedral of wine, in the hands of Joan Rubió, one of Gaudí's disciples; and in 1998, Domingo Triay designed the new building, a temple integrated into the landscape.
In the Raimat vineyards, hunting is prohibited, so the landscape is teeming with life: birds, rabbits, partridges, foxes, etc., because everything plays a fundamental role in maintaining such a delicate balance. Vines and grapes are part of this whole, and this is why the growing techniques must try to respect this balance. Therefore, Raimat is able to offer wines of the highest quality with a unique personality using grapes that come exclusively from their own estate, always flying the flag for the maximum respect and conservation of the environment.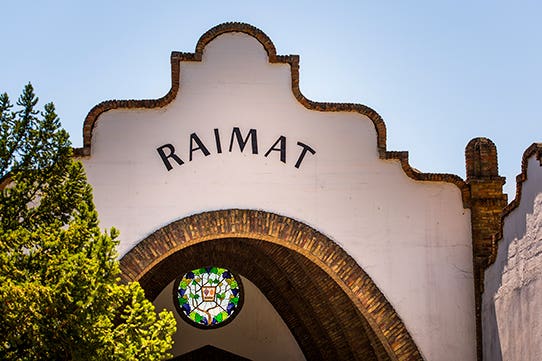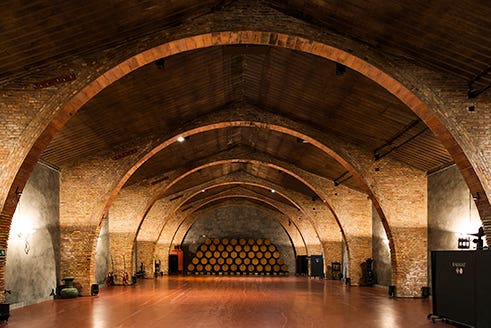 At Raimat, being sustainable is not a modern trend, it is a commitment we accepted from day one. The secret is working with nature and not against it; let the life in the vineyards take its course and intervene only when needed. This way, the earth is enriched and nature responds in the form of wine.
At Raimat, we work carefully to ensure the environment and our activities are in balance. We reduce the impact on the land by integrating all the resources used in our production processes. We minimise the generation of waste, by sorting and recycling.
Maintaining the natural balance is the essence of Raimat. Both in the winery and in the vineyards, various systems are used to move towards energy efficiency, reducing our carbon footprint to the maximum, with our sights set on a 100% organic production model. Innovation and experimentation are used in the pursuit of excellence: our wine is of the highest quality and is a faithful expression of the territory from which it comes.
RAIMAT NATURA will open its doors in May 2021. The only project within a wine estate of its kind within Europe, it will allow you to enjoy the area's great natural wealth, where aquatic birds, birds of prey and mammals live alongside one hundred year old holm oaks and vine plantations.
A new family and natural tourism attraction for the area, particularly focused on outdoor family leisure and tourism, a meeting point for nature lovers and bird watchers.
The nature reserve will cover 700 hectares of the Raimat estate, allowing you to discover numerous species of flora and fauna that inhabitat the area, as well as its bicycle routes and walking trails. A visitor and activity centre is being built where bicycles will be available for hire, among other things. Admission will be free, although advance booking is required.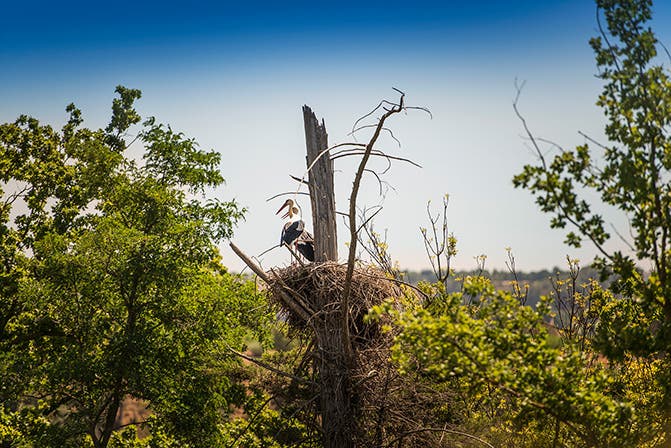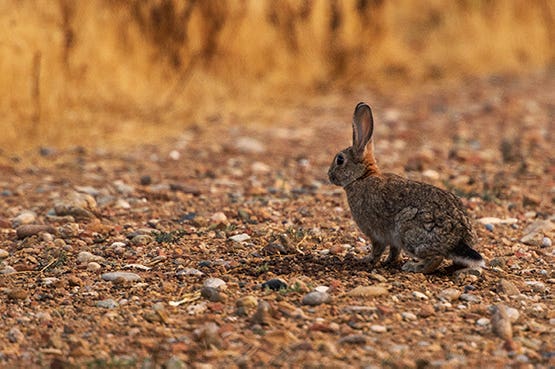 Carles Escolar
Winemaker at Raimat
Overseeing the winemaking and production at Raimat, he has a solid career of more than twenty years of dedication to oenology and viticulture behind him. He started his professional career in Celler Masroig (D.O. Montsant), advancing through the ranks to become their Technical Director, before joining Raimat in 2019. He has a degree in Agricultural Technical Engineering from the Rovira i Virgili University and a Master's degree in Oenology, Viticulture and Wine Marketing awarded by The International Social Science Council. His incorporation into the team highlights Raimat's commitment to its aim to become a world leader in the wine sector, with a strong focus on sustainability and respect for the land.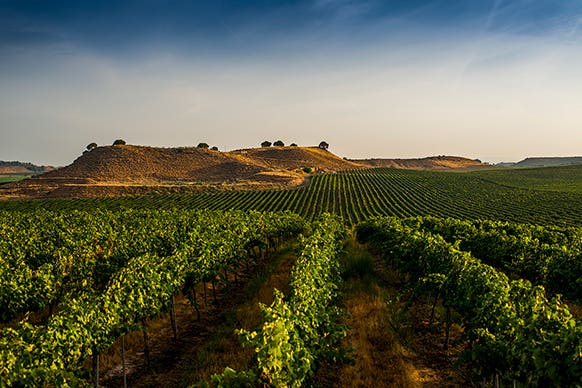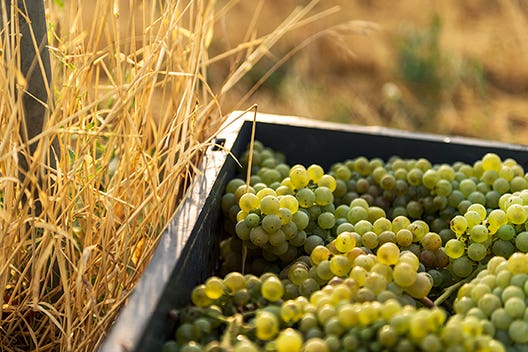 The vineyards
The land gives back what you give to it
Raimat has 2,245 hectares of organically certified vineyards, where a great variety of grapes are managed with care. Chief among the white grapes is the iconic Chardonnay, followed by Xarel·lo, and other minority varieties, such as Garnacha Blanca, Sauvignon Blanc and Albariño. Cabernet Sauvignon is the flagship red wine grape, and to a lesser extent, Tempranillo, Garnacha and Merlot.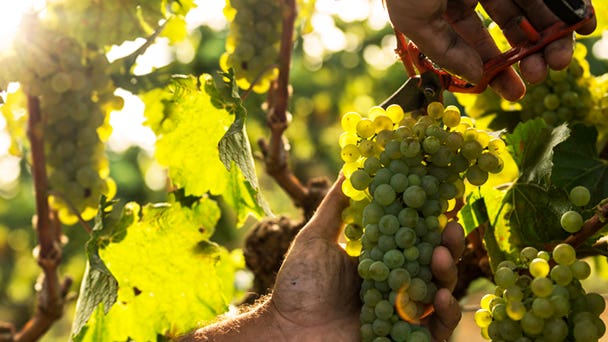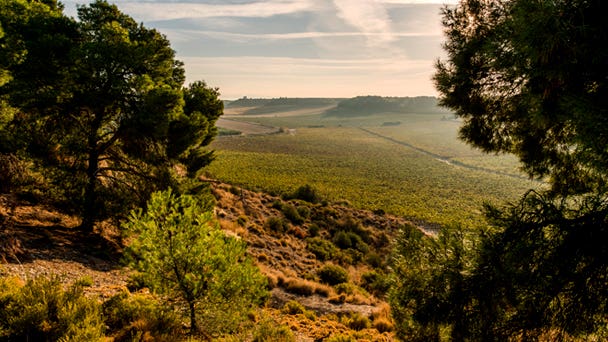 Costers del Segre
2,245 hectares
Area of vineyard
A continental, semi-arid climate, with less than 300mm of rainfall per year and localised irrigation during the driest periods.
Vineyard characteristics:
Clay-loam
Soils
Chardonnay, Xarel·lo, Albariño, Cabernet Sauvignon, Tempranillo, Garnacha Tinta and Syrah
Varieties
35 years
Average age of wines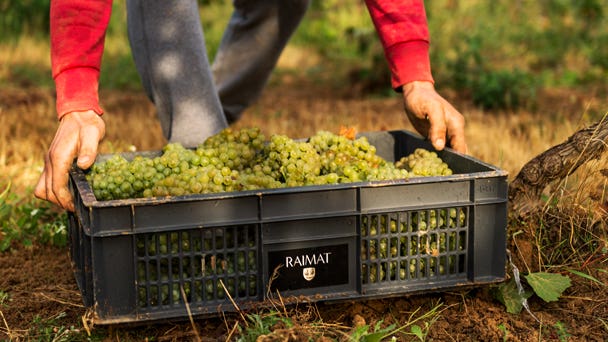 Sustainable for more than 100 years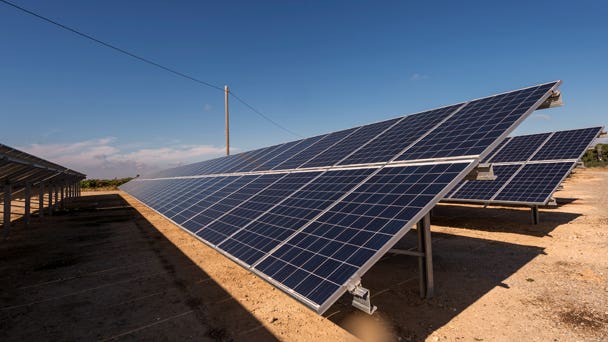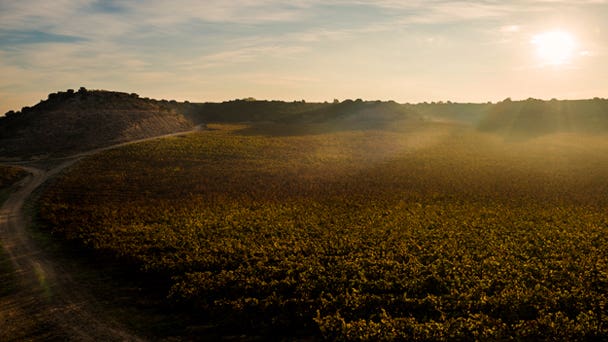 Reduction of CO2 emissions: Raimat was the first winery to join the "Programme of Voluntary Agreements to Reduce CO2". CO2 emissions have been reduced by 39% since 2011.
Our own solar panels: 20% of our electrical needs are supplied by the park of 200 kW photovoltaic solar panels installed on our property.
Biomass combustion boiler: 90% of our thermal energy comes from a 200kW biomass combustion boiler. This allows us to save 30.000L of diesel per year.
The use of 100% renewable energy: 70% of our energy needs are supplied by 100% renewable sources.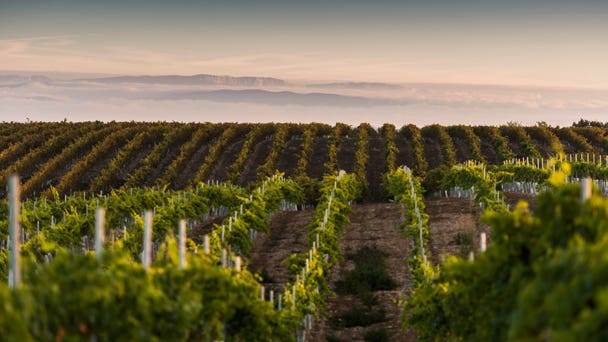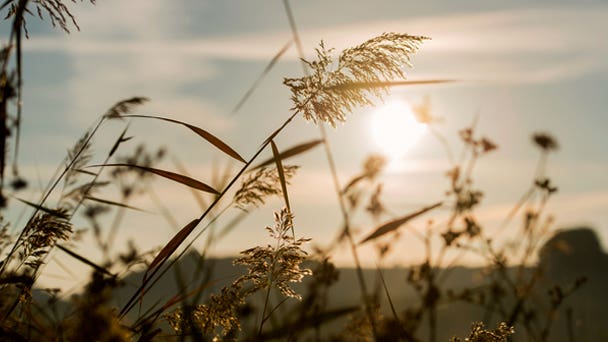 Prohibition of aggressive techniques: We do not apply any type of insecticide or pesticide in our vineyards. We use natural control methods, such as sexual confusion.
Own water source and gravity irrigation: Our water is pure and of very high quality, coming directly from the Pyrenees as snow melt.
Efficient use of irrigation: PRD (Partial Root Drying).
Precision vine-growing using remote sensing drones: remote sensing maps allow us to select the best grapes, as well as identiying and treating the needs of each vine.
Improvement of vineyard biodiversity: The rows between the vines are maintained with vegetation cover that reduces soil erosion, helps fix nutrients naturally, and is a habitat for many animal species.
Use of lightweight bottles: We work with lightweight and eco-friendly packaging materials as much as possible.