Legaris
Legaris is one of the D.O. Ribera del Duero's flagship wineries. It offers unique wines made with calm, from various parcels of vineyards located in towns with different micro-climates. The origin of the wines, the great wealth and variety of its soils, high quality raw materials and respectful winemaking combine to ensure that the wines from Legaris express and extol the unique character of the area.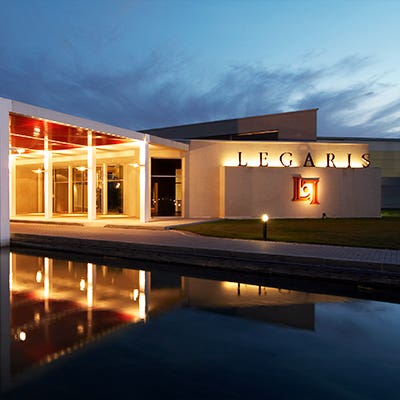 Ribera del Duero
Designation of Origin
121 hectares
Area of vineyard
History
Legaris was born in 1999 in the D.O. Ribera del Duero as a wine project based on the philosophy of making wines that reflect the different landscapes and microclimates of the region's villages

In designing the winery, architect Domingo Triay sought to find a balance between the minimalist and contemporary character of the building and its natural surroundings.
A great wine like Legaris is made without thinking in hours, or looking at a watch. Its rhythm is set by nature, the grapes, the days and the sun. Because wine, like everything in life, is best made with more time and less haste. In Legaris, wines are made with calm.
Legaris lies in a privileged location, with the D.O. Ribera del Duero's unique and exclusive climate. Since its outset, the brand has been built on solid foundations: the origin of its wines.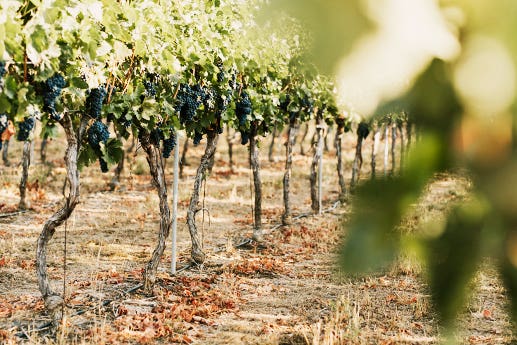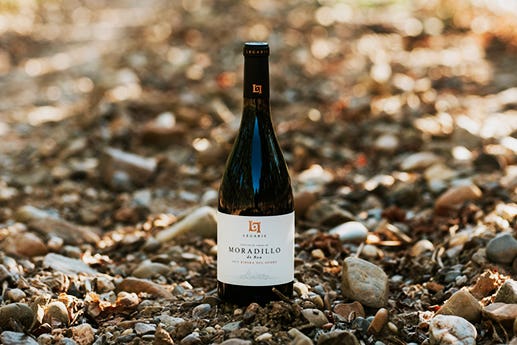 In Legaris, we seek winemaking excellence. Unique wines with diverse profiles are made, bringing the different origins within the Ribera del Duero directly to your glass.
The Ribera del Duero is not uniform, it is formed of parcels with different soils and microclimates. Legaris makes wines with varied profiles, displaying the different traits that come from the area's villages. This has given rise to the Village Wines range: the same variety, Tinto Fino, can give rise to wines with different aromas and particularities depending on its place of origin.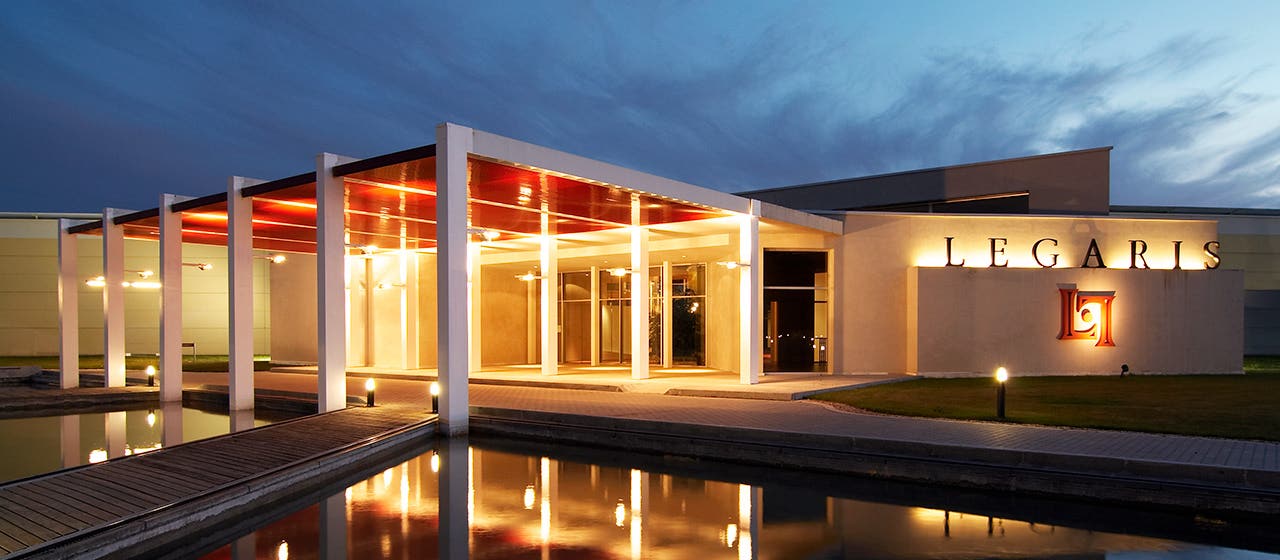 Wine tourism

You can visit Legaris and discover first hand the winemaking process behind the wines of one of Spain's most prestigious winemaking regions, Ribera del Duero.
Visit our vineyards at harvest time or during spring flowering, taste our wines alongside some tapas in our wine bar or enjoy the sunset on our terrace with views of the Peñafiel castle. With family, friends, on personalized private visits, you choose the type of visit that best suits you and we'll provide the wine.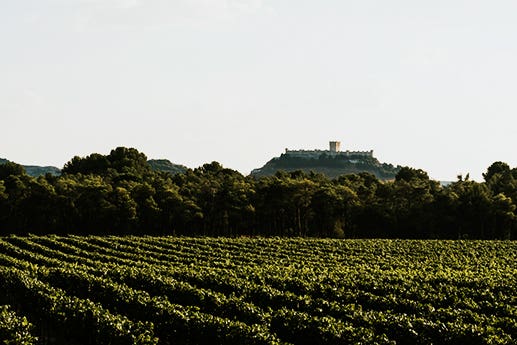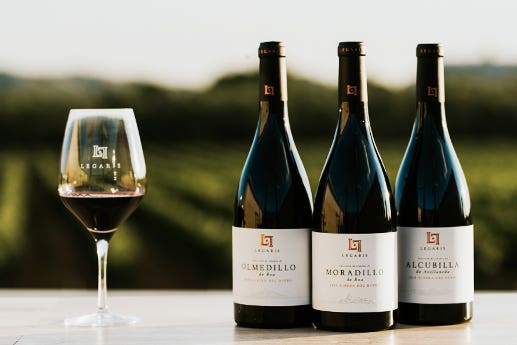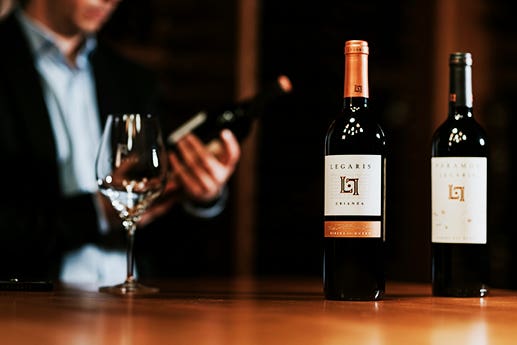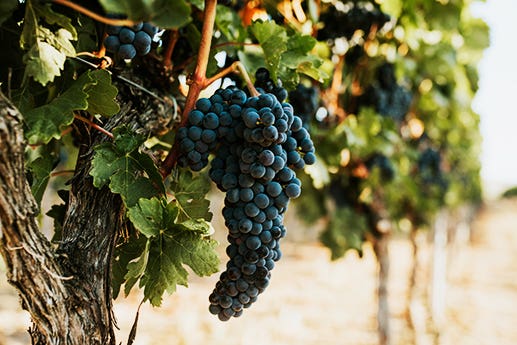 Monday to Saturday and bank holidays.
Jorge Bombín
Winemaker and director at Legaris

Jorge Bombín has been chief winemaker and technical director at Legaris since 2008. He is an agricultural technical engineer, oenologist and specialist in Agricultural Business Management. He has worked in various wineries as a field technician, monitoring ripeness, analyzing musts and wines and performing quality controls. For Bombín, "The Legaris wines are born in the vineyard and faithfully represent the origin of the terroir and the landscape that they come from."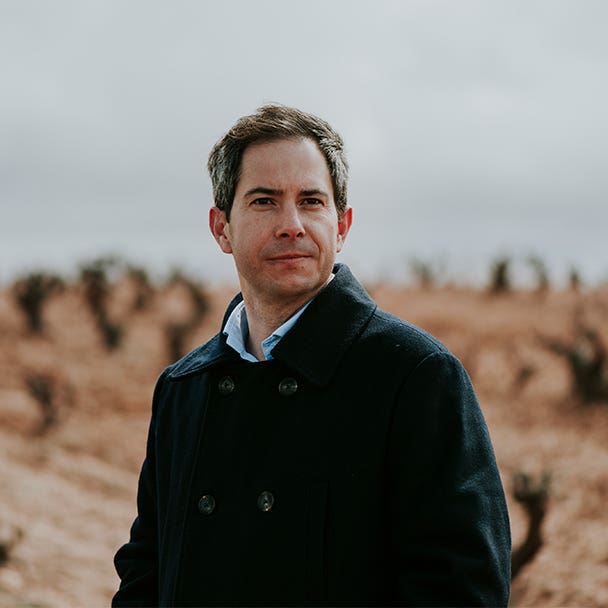 The vineyards
Legaris covers a total area of almost 121 hectares of vineyards that extend across four parcels situated in the towns of Curiel de Duero and Peñafiel, in Valladolid, and San Martín de Rubiales and Gumiel de Mercado, in Burgos. The vineyards that surround the winery enjoy an impressive view of the hill on which the Peñafiel Castle sits.
The first vines (Tinto Fino and Cabernet Sauvignon) were planted from 1999 onwards, and since then Legaris has always invested in the raw material and quality viticulture: uniformity in the vineyards, healthy plants, vines with limited vigour, small bunches and berries, concentrated colour and aromatic compounds.
The winery's viticultural team carries out a stringent plant selection of virus-free plants and selected rootstock. To complement the estate-grown grapes, important work is carried out in selecting grapes and parcels from other suppliers in the area.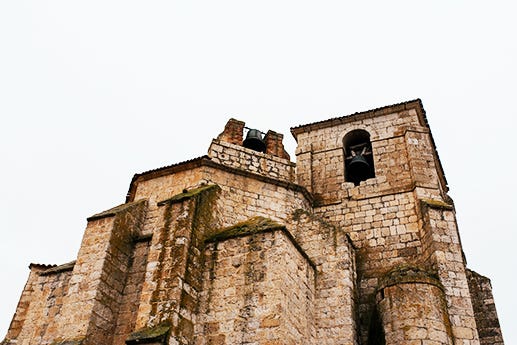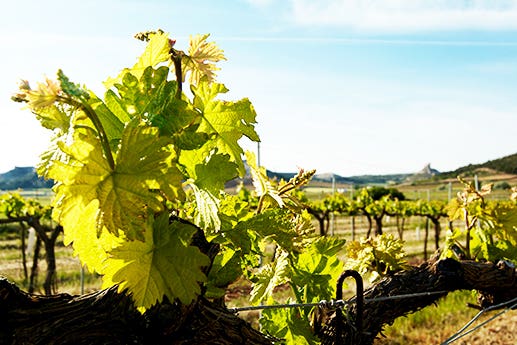 Curiel de Duero
49 hectares
Area of vineyard
Vines located in one of the earliest ripening areas in the Ribera del Duero.
Vineyard characteristics:
Varied: loose, gravelly soils near to the winery, and partially fertile in the areas closest to the river.
Soils
20 years
Average age of vines
The wines that come from vineyards in Curiel del Duero are aromatic, with a more accesible, easy drinking profile.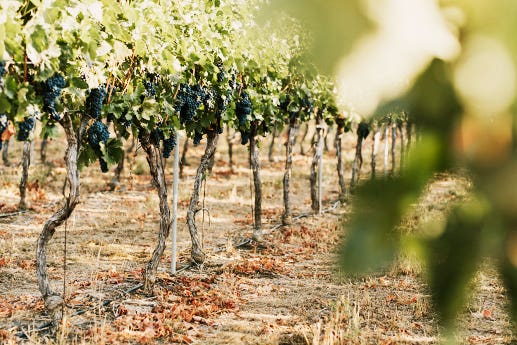 Peñafiel
19 hectares
Area of vineyard
100% organic vineyards planted in a narrower planting pattern than usual.
Vineyard characteristics:
High clay content, with a great capacity for retaining water.
Soils
Wire-trained double cordon
Training
20 years
Average age of vines
The wines that come from Peñafiel are typically very aromatic with early-ripening grapes.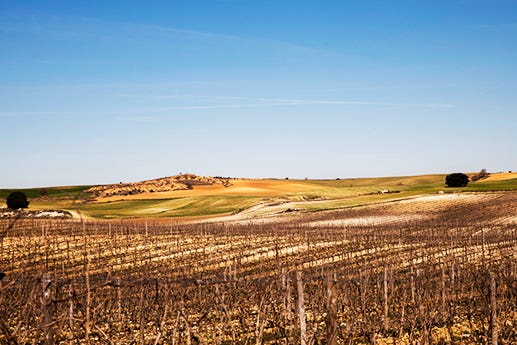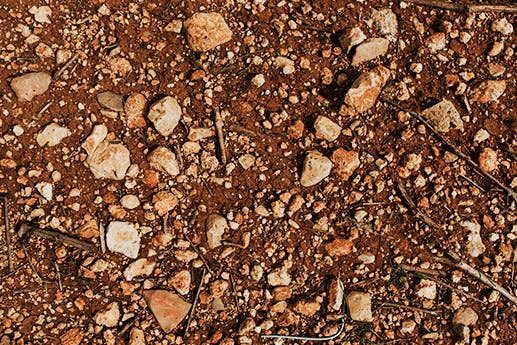 San Martín de Rubiales
39 hectares
Area of vineyard
The vineyards have a continental climate, ripening later than the Curiel de Duero vineyards.

Características del viñedo:
Powerful, clay-based
Soils
Wire-trained double cordon
Training
Tinto Fino and Cabernet Sauvignon
Varieties
20 years
Average age of vines
The wines from San Martín de Rubiales have higher levels of alcohol and marked tannins.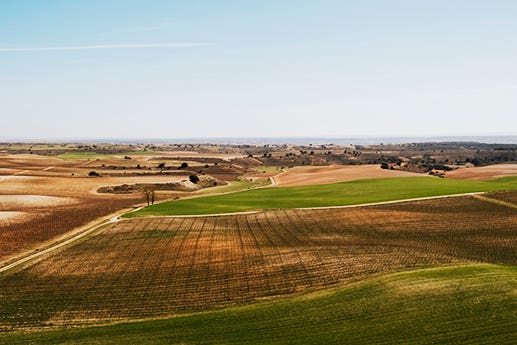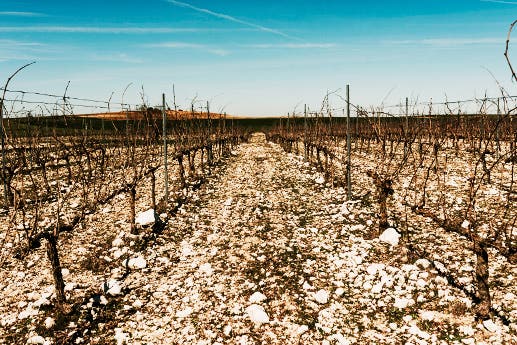 Gumiel de Mercado
14 hectares
Area of vineyard
These 100% organic vineyards are located at great altitude, which leads to later ripening.
Vineyard characteristics:
Stony, clay soils
Soils
Wire-trained double cordon
Training
15 years
Average age of vines
The wines born from Gumiel de Mercado are powerful and structured, suitable for making long ageing wines.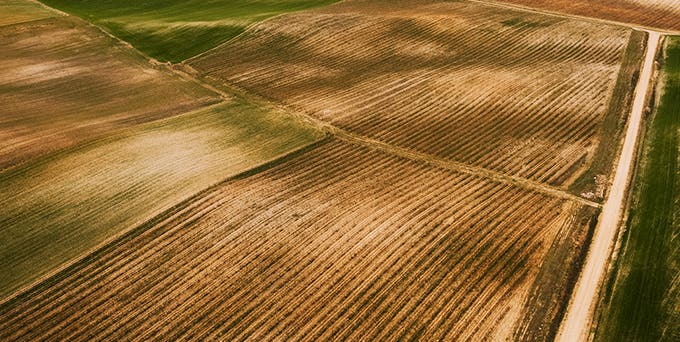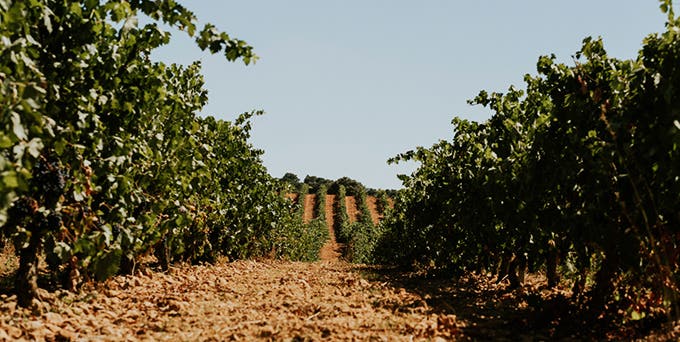 Sustainable viticulture
At Legaris we work in a sustainable way, and are in the process of converting all our vineyards to organic. Of the 121 hectares that we own, 33 are already organic, and the rest will acheive certification within a year.
We use techniques that allow us to monitor the condition of the plants and their needs, so we only apply treatments when absolutely essential.
Some of the sustainable methods that we employ include: watering according to the needs of each plant: carrying out precision viticulture using satellite maps; our weather station gives us data on temperature and humidity to detect any risk of diseases appearing in the vineyards, reducing the need to apply chemical products by 80%. In addition, by using plant cover we reduce erosion, retain humidity, increase permeability and improve the plants' nutrient cycle. All these factors also contribute to helping maintain the native fauna.