Tempranillo: everything you need to know about Spain's most famous wines
It must be made very clear from the beginning to avoid any doubts: Tempranillo is not a type of wine, but a grape variety. Even though many waiters in domestic restaurants persist in presenting it in this way: "Does the madam prefer a white, red or a tempranillo wine?"
Tempranillo, the wine from Rioja

The confusion certainly arises from the role played by the tempranillo grape as the flagship of Spanish wine growing in the world. Indeed, it plays a leading role in most of the internationally renowned red wines produced in this country, which are the famous Rioja wines. While it is true that Rioja is not the Spanish region with the largest area of vineyards used for this grape (it is surpassed by Castile-La Mancha and Castile and Leon) and that the tempranillo grape is not the only native red grape in the Rioja vineyards (there are also garnacha, mazuelo and graciano among other varieties, in smaller proportions), this grape largely determines the features that have made the great wines of Rioja renowned. Fine, elegant reds, with exuberant fruit aromas in their youth and a complex expression of leather, spices, and candied fruit over the years and as they mature.

Among all the virtues that Rioja tempranillo wines have, the most noble is probably their balance: the ability to combine acidity, tannins, alcohol, and power with great harmony.
The Tempranillo grape is the origin of Rioja and Ribera del Duero's famous red wines, among other regions of this country: it can be found in 28 Denominations of Origin.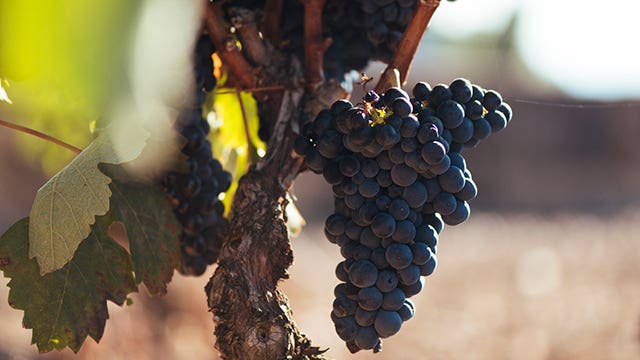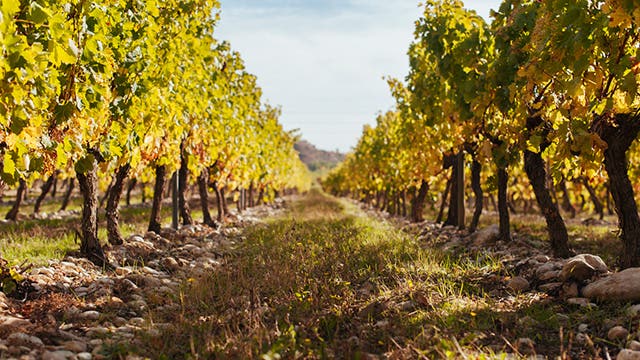 Tinto fino wine in Ribera del Duero
The tempranillo grape covers nearly 30,000 hectares of the vineyard surface in the three subzones of the Qualified Denomination of Origin (Rioja Oriental, Rioja Alta, and Rioja Alavesa). Tempranillo is an early ripening grape -as its name indicates-, which could indicate its remote Burgundian origin and probable kinship with the pinot noir.
Clearly, the cultivation of such a virtuous variety could not be limited to the Rioja vineyard. In Spain, many other wine regions also produce wine using this same grape. However, in some regions it is known by other names. This is the case in Valdepeñas, where it is called cencibel, and in different areas of Catalonia, where it is known as ull de llebre.
The same grape plays a leading role in Ribera del Duero, where it is known by two synonyms: tinta del país and tinto fino. In this region, which has a heritage of more than 2,000 hectares of old vines, the tempranillo displays many nuances depending on the diversity of terroirs included in the denomination of origin. Each of them can give a different expression through the different vineyards, which are differentiated by the composition of their soils, exposure, altitude and even the age of the vines.
Tempranillo in black and white
But there are still more tempranillo wines to be tasted. Given that it is the second most widespread vitis vinifera in the Spanish vineyard (followed by the white airén), its cultivation is distributed all over the country: it can be found in 28 Denominations of Origin and covers some 231,000 hectares of vineyards. Since 2000, Tempranillo vines have increased their presence in the national territory by more than 40%.
Indeed, there is even a white Tempranillo wine. This is a genetic mutation of the red grape which offers interesting white wines in Rioja.
However, in other areas, this variety has left the extensive "club": the tinta del Toro. Until recently it was considered a clonal variation of Tempranillo, with its own characteristics due to its adaptation to this unique Zamora vineyard. Currently it is considered an autochthonous variety of Toro, although it is closely related to Tempranillo.
Tempranillo is also widely disseminated in the international vineyard, as it is the fifth most grown grape variety in the world. Its vines are spread throughout Portugal, Argentina, Uruguay, Mexico, Australia, South Africa, and the United States, among other countries.
Tempranillo wines around the world
It should be noted that the interest for this grape is not limited solely to Spain. According to a recent report issued by the OIV (International Organization of Vine and Wine), tempranillo has managed to rank fifth in the international ranking of the most cultivated red varieties in the world.
Even though Spain covers 88% of the global production of this variety, there are also excellent tempranillo grapes in Portugal -where it is known as tinta roriz-, and it is also becoming increasingly popular in Argentina, where it is currently cultivated on more than 5,000 hectares. This grape is also used to make wines in Uruguay, Chile, Brazil, Mexico, California, Australia, and South Africa, among other countries.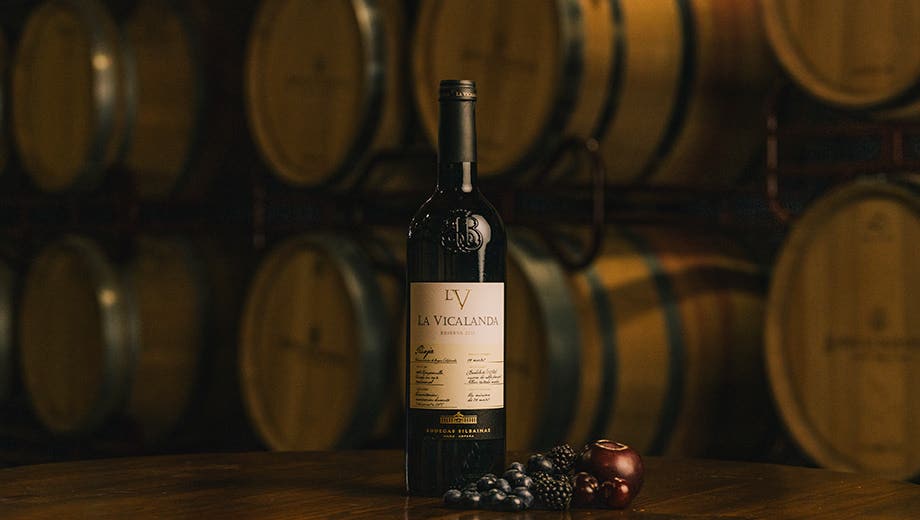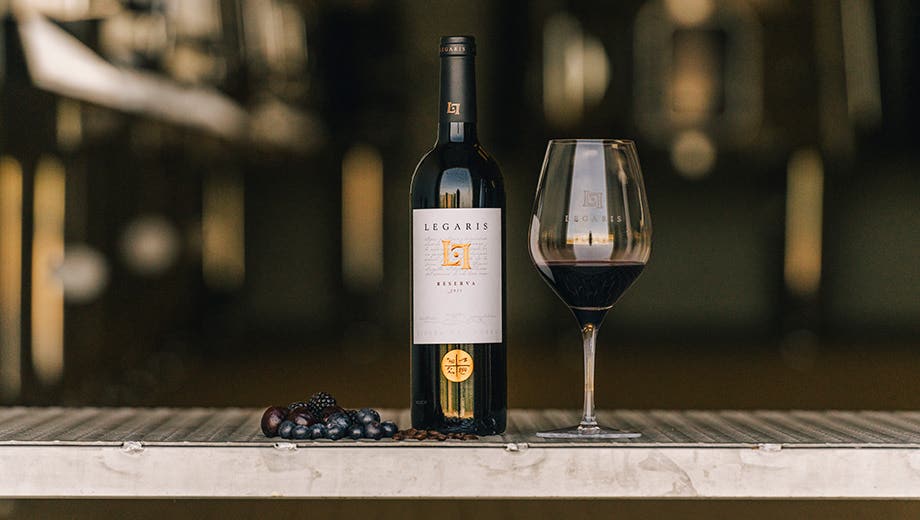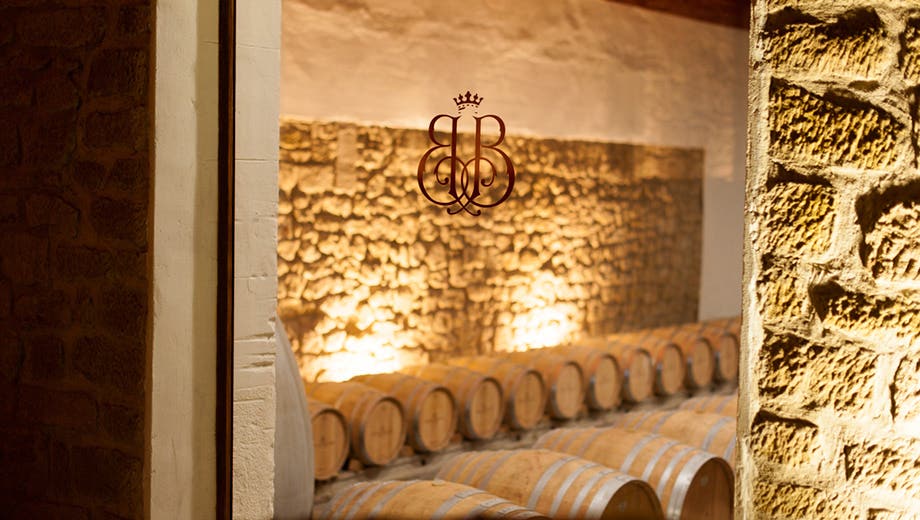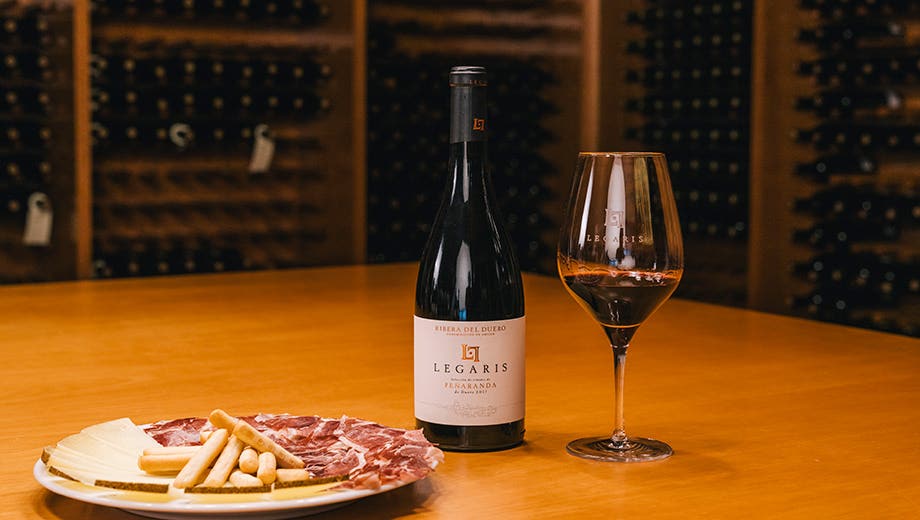 Choose your Tempranillo from the best selection: