Recommended Ribera del Duero wines: which one should I buy?
Reviewing the wide range of wines currently offered by the Ribera del Duero wine region (only the Legaris Winery presents a range of 7 labels of the same origin), who would think that just forty years ago the Designation of Origin was taking its first steps.
It was in 1982 when a small group of wineries allied to lay the foundations of the Designation of Origin, promoting the production of red wines of quality from a hidden treasure in Castile: the old "tinto fino" ("fine red") vines, which is the term used in the Duero region to refer to the Tempranillo grape. Until then, the prestige of the red wines of the area had only belonged to Vega Sicilia, undoubtedly the most famous historical winery in Spain.
But when the young winegrowers of the newly created Ribera del Duero Designation of Origin debuted their product and the wine gurus gave their approval to the concentrated and succulent reds that broke away from the Rioja model (which, until then, had been the archetype of quality Spanish red wines), the markets responded with enthusiasm and the Ribera del Duero became a new El Dorado. Overnight, the region was populated by winemakers, entrepreneurs, and new investors.
The great diversity of Ribera del Duero terroirs means a wide range of different wines so that the most suitable one for each occasion can be chosen.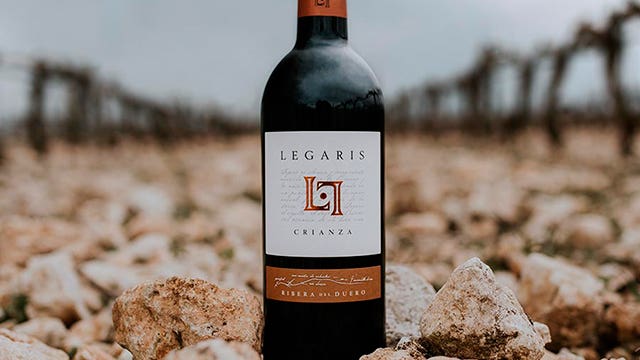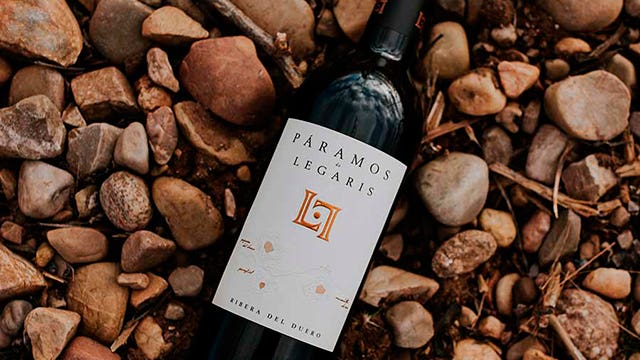 Winemaking identity
Today the "gold rush" has passed and more peaceful times are had in this ancestral wine region which occupies a strip measuring 115 kilometers long by 35 wide, following the Douro river basin through four provinces: Soria, Burgos, Segovia, and Valladolid. The calm allows you to better appreciate the enormous heritage value that this land has from a winemaking point of view: of the 24,157 hectares of vineyards that comprise the Designation of Origin, approximately 2,000 are old vines. The region is a real treasure that not even a leader in world winemaking like France has (where the reproduction of clones has spread since the Phylloxera epidemic of the late nineteenth century) and which is fundamental for preserving our winemaking identity in times of globalization.
Quality viticulture
In addition to the heritage value of these old vines, Ribera del Duero region is blessed by climate conditions, soil conditions, and altitudes that are ideal for undertaking quality viticulture.
The vines are rooted in soils made up of layers of silty or clayey sands, with alternating limestone layers and calcareous concretions, at an altitude of 720 and 1,100 meters above sea level. The climate, continental in nature, is extreme – with dry summers, long and severe winters, scarce rains (400-500 average mm/year), and great temperature oscillation (from -20º to 42º C). All this favors the slow and late ripening of the grapes, which are harvested in bunches when they are still small and have thick skin and magnificent health.
The Legaris range, a leading winery of the Ribera del Duero Designation of Origin, allows you to choose from wines aged according to the traditional categories (oak, crianza, reserva), an original signature wine, an award-winning collection of "Vinos de Pueblo" ("Village Wines"), and an exclusive cuvée that is only made when there are exceptional harvests.
Diversity in the Ribera del Duero region
The rich diversity that the Ribera del Duero region offers –with its multiple terroirs, each of which is able to reveal a different expression through plots that are differentiated by the composition of their soil, their exposure, their altitude, and even the age of their vines– is a value that should be taken into account when buying a wine of this Designation of Origin.
Not all Ribera del Duero wines are the same. And this is not just referred to their price. There are wines that feature the grape production of several vineyards, as well as "vinos de pueblo" or "village wines," made with the grapes of a single estate. Another differentiating factor is the aging process and aging time, which –in some cases– determines the categories established for red wines by the Designation of Origin's Regulatory Council: Joven (Young), Roble (Oak), Crianza (Aged), Reserva (Reserve), and Gran Reserva (Great Reserve).
Signature wines
Breaking with the standard models in the Ribera del Duero region, Legaris conceived a wine for their winery that is not a generic option for beginners or a cuvée from a specific estate designed to stop the show at competitions and in guides; instead, it is far more unique and interesting – the best of the Ribera del Duero region (Moradillo de Roa, Peñafiel, and Pesquera del Duero) gave birth to a signature wine – one that is modern and a limited edition. Páramos de Legaris 2017, aged 9 months in French and American oak barrels. This wine has a mature, silky, and balanced profile with a clear presence of red fruit and it combines perfectly with red meats and good conversations.
Vinos de Pueblo ("Village Wines")
With its collection of Village Wines, Legaris has focused on the diversity that the Ribera del Duero has in its small villages, each of which gives the name to a unique wine. Although all are made from the same grape variety, "tinto fino" ("fine red" or Tempranillo), the contrast of the different soils, environments, and microclimates gives rise to wines like these three with very different profiles:
Legaris Alcubilla de Avellaneda 2017 it is a small jewel of the Ribera del Duero around Soria. The wine has its origin in a vineyard located at 926 meters of altitude. Elegant, fresh, and floral, this beverage surprises and seduces because of its uniqueness and class. Among its long list of accolades, the award for the Best Spanish Red Wine of 2016 by The International Wine Challenge stands out.
Legaris Moradillo de Roa 2017 comes from a unique vineyard that is 20 years old and located 973 meters above the sea. The vineyard gives rise to a "tinto fino" ("fine red" or Tempranillo) wine with character, mineral and concentrated in nature, and featuring great body. A great wine that was considered nothing less than the Best Spanish Red Wine in the 2016 International Wine Challenge.
Legaris Peñaranda de Duero 2017 it is the latest Village Wine that has come to market. It comes from three small vineyards that are more than 70 years old and located between 898 and 903 meters of height. It is a unique, fine wine that is fresh and balanced, in which aromas of ripe red fruit stand out. It has a bright future ahead of it for consumption in the coming years.
An exceptional cuvée
Lastly, for special occasions, well-deserved celebrations, culinary meetings among friends, or out of hedonistic whim (which can also happen), Legaris has a wine in its range that was conceived under extraordinary quality criteria: Calmo Legaris 2015. Made while aiming to interpreting with utmost excellence the "tinto fino" ("fine red" or Tempranillo) of the Ribera del Duero, this wine is only produced during exceptional harvests when the grapes of four geographical areas offer supreme quality.