How many sizes of wine bottles are there?
Do you know the importance of the wine bottle and its size? A glass bottle is the perfect container for a wide variety of beverages and, in particular, for wines. It allows us to transport them comfortably and presents great durability. It also stands out for its low cost and does not contaminate the flavor, as it prevents oxygen from penetrating and oxidizing it.
In this post, we will review the different sizes that are currently available and their respective utilities.
What wine bottle sizes are there?
We'll list them for you, one by one, from lowest to highest capacity. How many are you familiar with?
Piccolo or Benjamin
If you know Italian, its name gives you a clue about the size of this bottle. Its volume is equivalent to a quantity ranging from 187 to 200 milliliters. It's about a quarter of a standard-size bottle. It's perfect for individual use, enough for a single glass. You've probably enjoyed it on more than one occasion in hotels, means of transportation, or even at home.
Chopine
Slightly bigger than the previous, it holds 250 milliliters. Originally, this name was used in France for a bottle that almost doubled it in size, totaling 0.465 liters. Nowadays, it's rather unusual to come across a bottle of wine of this size. They are more commonly used for bottling beer or oil.
Demi or half bottle
It's half the size of a standard bottle of wine. It holds a total of 375 milliliters. In recent years, it has become very popular as a gift on special occasions, from weddings to baptisms, and even traditional celebrations. It's also used in restaurants. It's used for the Tinto Fino, the Manzanilla or Cavas varieties, like the Anna de Codorníu Brut.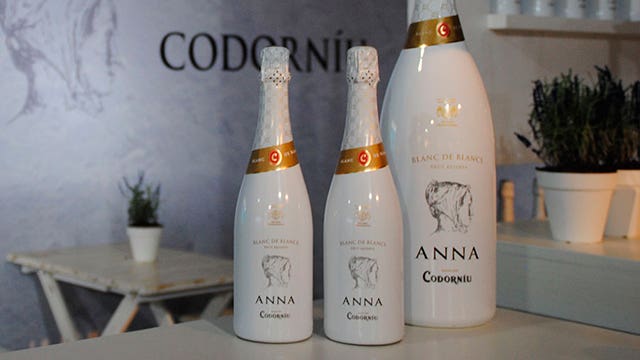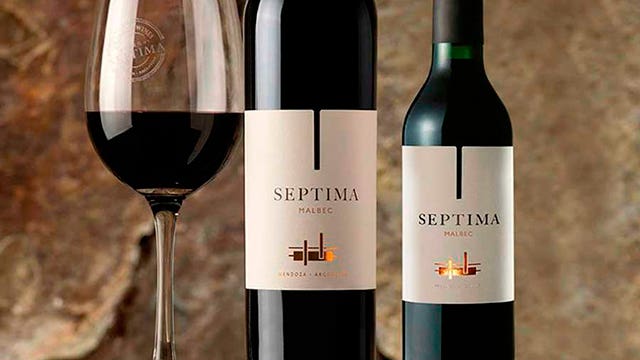 The demi or half bottle has acquired special prominence in recent years as a result of gifts linked to celebrations.
Jennie
This bottle holds exactly half a liter of those sweeter and more generous wines to which its use has been linked for decades. The name comes from the translation of brandy in the Welsh language.

Standard
The tamaño standard size holds 750 milliliters, and these are the bottles of wine that are most commonly found in stores and restaurants. This is definitely the most popular bottle size. This may be due to its approximate equivalence to 1/5 of a gallon, historically used in the English markets.
Magnum
This bottle holds twice the amount of the standard bottle, which would be exactly 1.5 liters. Also known as a double bottle, it is recommended for meals shared by a minimum of four people. This is not its only advantage. Experts argue that the wines show a better evolution than in the smaller bottles, and great wines and Cavas are usually produced in this size, such as Jaume Codorníu Gran Reserva Ars Collecta 2014 or Legaris Crianza 2018.
Marie Jeanne
If the magnum is the result of multiplying a standard bottle by two, the one named Marie Jeanne is the result of multiplying the same bottle by three. Its 2.25 liters make it a favorite among cognac bottlers.
Doble Magnum
As you can guess from its name, this bottle has twice the capacity of a Magnum. Indeed, this is demonstrated by the 3 liters it contains or, in other words, four standard bottles. Sparkling wines are one of the beverages you may find inside these large bottles.
Jeroboam or Rehoboam
The size is increased to 4.5 liters of capacity. This bottle is so big that it is not easy to handle, so it is mainly used for exhibits and shows rather than for consumption. It is named after the founder of Israel, the son of Solomon. From this bottle on, all the others are also named after biblical characters.
Franzia or Box
This is the one exception in this group of large bottles whose names are inspired by biblical characters. Franzia or Box comes from a French wine group, which invented it as a gift for its customers. Its capacity is increased to 5 liters.
Methuselah or Imperial
The Methuselah holds one more liter than the Box, for a total of 6. This is equivalent to eight standard bottles. Why would someone call it that? This is quite a paradox, since Methuselah was the oldest man on the planet. Who could ever reach that ripe old age and drink as much wine as this bottle contains?
Salmanazar or Mordechai
Its capacity is 9 liters, that is, a dozen bottles of standard size. It has two names. The first, Salmanazar, was an Assyrian king named in the Bible, while the second, Mordechai, refers to the uncle of the Queen of Persia.
Balthazar
As you may know, Balthazar was one of the three wise kings from the East who came to the manger where Jesus was born. In his memory, there is a bottle that holds 12 liters or the equivalent of 16 standard-size bottles.
Nebuchadnezzar
They keep growing in size, and in this case we have a 15-liter bottle. It's equivalent to 20 standard bottles. You probably already know that this was the name of the king of Babylon.
Melchior

Once again, a Wise Man gives his name to a bottle of almost impossible size, such as this 18-liter bottle. It's equivalent to 24 750-milliliter bottles. Now THAT would make an amazing Christmas gift, don't you think?
Sovereign
This bottle can hold 25 liters or 33 standard bottles. It is very unusual to see a bottle of this size.
Primat
This bottle has a capacity of 27 liters or the equivalent of 36 standard-size bottles. Needless to say, it is practically impossible to transport a bottle of this size.

Melchizedek
This was king of Salem and priest of El Elyon. He is also named in some writings as the son of Noah. It is said that Noah had a bottle this big in his ark. It holds 40 liters.

Now that you know these 18 wine bottle sizes, you will be able to choose the right one for each occasion. Here at 15 Bodegas, we have the most common sizes: 200 ml, 375 ml, 500 ml, 750 ml and 1.5 l. Visit our site and choose a great bottle of wine today!