Fruity white wines: the fragrant pleasure of freshness
A usual scene in any bar or restaurant in Spain and elsewhere is as follows: a customer enters and asks for a white wine and the waiter responds, "Do you want one that is dry or fruity?" If the preferences of the thirsty customer align with current consumption trends, he or she will most likely lean towards the second alternative: fruity white. In reality, rather than a type of wine, this is a dialectical resource that the hospitality industry has to serve the wines that people want without having to go around and around or give a lot of explanations. Because if you say "fruity," you avoid references to vintages, regions, designations of origin, wineries, varieties, countries, estates, plots, and other details that obsess serious wine drinkers and experts and snobs of the wine trade, which also exist.
How is a fruity white wine made?
Now, even the least seasoned wine enthusiast who has no intention of joining the select Masters of Wine club probably has wondered at one time what the meaning of "fruity" is in reality. What differentiates the white wines of this style from the rest on the market? Because, after all, all wines have their origin in the same fruit...
Although there is no scientific definition of what a "fruity" white is, most experts will agree that it is a young wine with a particularly fragrant aromatic expression that features fresh fruit; it is a pleasant, smooth, and fresh wine with sweet and suitably acidic nuances on the palate. White wines of this type (there are also fruity reds and rosés, but they are not what we are dealing with in this article) are usually from the last harvest and they have a light and bright color. Usually, they do not have contact with the barrel and are produced preferentially with aromatic varieties (Verdejo, Albariño, Sauvignon Blanc, Muscat, Malvasia), although with the use of yeast, many winemakers are able to develop fruity white wines from other grapes: Viura, Grenache Blanc, Chardonnay, Airén, Palomino, Albillo, Godello, Macabeo, etc.
In any case, to obtain the more crisp aromas of the fruit from these grapes, as well as the rest of the features that distinguish the fruity wines –lightness, freshness, and a good acidic structure, which makes them wines that are easy to drink– winemakers are very rigorous in the control of the temperature of fermentation –which should not exceed 24ºC–, as well as in the selection of yeasts that are conducive to the development of secondary aromas of a fruity nature (either vineyard yeasts or added yeasts). After the fermentation process, which usually takes place in stainless steel tanks, racking is carried out to remove impurities, after which the wine is stabilized.
Fruity white wines stand out for their fragrant aromas of flowers and fresh fruit, their soft and pleasant taste on the palate, and a characteristic point of sweetness and acidity.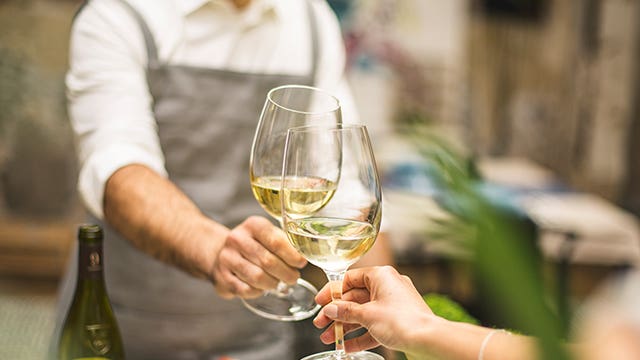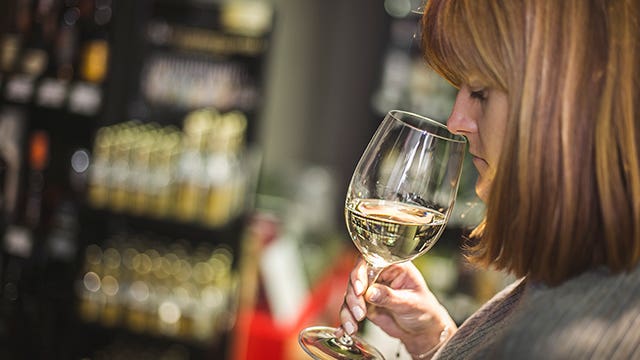 Varieties of fruity white wines
Among the wide range of wines offered by 15 Bodegas, there are numerous examples of fruity wines made with different varieties of grapes and of different origins and wineries:
Albariño
Sweet and rounded, this small Galician grape marks the character of the wines of the Rías Baixas Designation of Origin in such a way that its name has become commonplace. Because Albariño wines (like Leiras Albariño 2020 – fresh and acidic, with floral and honey and white fruit aromas) are so successful, in recent years this grape's cultivation has been extended from Cantabria to the Costers del Segre Designation of Origin (Raimat Albariño Organic 2019) and from the Andes to the coast of Uruguay.
Verdejo
Verdejos are the great best sellers among the white wines of Spain, able to compete with the Riojas in a country traditionally attached to red wines. Rueda is the king of this variety, which was introduced from north Africa in Castile in the eleventh century by the Mozarabs. Since then, Verdejo grapes have produced generous, sparkling, frizzante wines, fermented in barrels... although the success of the Rueda Designation of Origin it is due to the young, fragrant whites with fruity notes and a herbaceous and slightly bitter finish, such as Ederra Verdejo 2019. Wines are also made with this grape in other regions, such as La Mancha and Rioja.
Sauvignon Blanc
Born on the banks of the Gironde Estuary (Bordeaux) –where it is associated with the Semillon grape to give rise to the famous sweet wines from Sauternes– this grape of distinguished and exotic character gained fame thanks to the white wines of the Loire Valle, especially the refined Sancerre and Pouilly-Fumé. Later the exuberant Sauvignons of the Antipodes would arrive, pushing winegrowers from half the world to grow this variety in their vineyards to give a touch of passion fruit, pineapple, and fresh herbs to their whites. In Spain, this variety seduces the wineries of the Rueda Designation of Origin (Legaris Sauvignon Blanc), Catalunya, La Mancha, and wherever else a vine grows.
Airén
The huge vineyard of La Mancha –which represents the largest area in the world planted with vines– is capitalized by this white grape, which gives rise to light wines with characteristic aromas. It is the most cultivated variety in Spain, occupying 23% of the vineyards of the country. It gives rise to fruity wines also in the Cinca Valley and in other regions.
Macabeo/Viura
Macabeo, Parellada, and Xarel·lo are the grapes with which Catalan cava is traditionally made. It is also one of the most widespread white varieties in Spanish vineyards, although with different names and features depending on the region to which it has adapted, in some cases for centuries. This is the case of the Rioja region, where it is known as Viura (Ederra Viura-Verdejo 2018), and has a role as the most relevant white grape of the Qualified Designation of Origin, giving rise to wines for aging as well as young white wines with characteristic aromas of apple and white flowers and of delicate acidity.
Grenache Blanc
The "white sister" of the Grenache family is a mutation of the red Grenache and its cultivation extends throughout the area of the Ebro River, from Rioja and Aragon and the various Catalan wine regions, even crossing the French border. Adapted to hot and dry climates, today it is found in different areas (Rioja Qualified Designation of Origin, Costers del Segre Designation of Origin, Priorat Qualified Designation of Origin, Montsant Designation of Origin -Bruberry Blanc 2019-, Catalunya Designation of Origin –Raimat Grenache Blanc Ventada Organic 2019-). This variety includes very diverse wines, from well-structured white wines for aging to younger, fragrant, and fruity wines.
Pansa blanca (Xarel·lo)

A native variety like Pansa blanca (Xarel·lo), a hallmark of the small wine region of Alella, can also give rise to delicious fruity whites which combine the varietal features of the grape -delicate floral nuances and notes of tropical fruits- with a pleasant freshness and balanced acidity, all reflected in theRaventós de Alella Pansa Blanca Organic 2019 wine.
Chardonnay
This famous Burgundian grape is today the most cultivated of all the vineyards around the globe. This has made it the ingredient of all kinds of wines, from the sublime Montrachet -in its original terroir- to exotic whites in India. Ideal for making wines for aging that feature fermentation and aging in barrels, it also gives rise to fragrant young whites with sharp aromas of fresh fruit (peach, lychee, apple, etc.) and is lively and vibrant on the palate. Just like Australia and Argentina, in terms of fruity white wines, Spain is also no stranger to the seduction of the white queen, from the Costers del Segre Designation of Origin (Raimat Chardonnay Organic 2020) and Conca de Barberà Designation of Origin (White Intramurs de Poblet 2019) to the Catalunya Designation of Origin (Bach Chardonnay 2019).
With all this, you now have a good foundation to delve into the world of fruity white wines. Which one will you choose?
Modern winemaking techniques make it possible to produce fruity whites from Verdejo, Albariño, Sauvignon Blanc and many other grape varieties.